The Johnson Realty Advisors Team
Fitz Johnson, a lifelong resident of the Fredericksburg area, graduated from James Monroe High School and received a Bachelor of Arts degree from Randolph-Macon College in 1972.
Mr. Johnson earned his real estate license while attending college and worked in the property management department of Johnson & Glazebrook, Inc. during summer vacations. He graduated from the University of Virginia Realtors Institute in 1971. Upon receiving his college degree he immediately went to work full-time in real estate. He headed the property management division of Johnson & Glazebrook and was responsible for a large portfolio of assets that included apartments, office buildings, shopping centers, and residential rentals. In 1974 Mr. Johnson obtained his real estate brokers license and began specializing in commercial and investment property sales at the company's Farm, Land and Commercial division.
Mr. Johnson was active in the local Board of Realtors where he chaired numerous committees, was on the board of directors, and was elected first and second Vice President. In 1978 he was elected and served as President of the group. He was active in real estate education and took over 600 additional hours of credit in such areas as sales, counseling, taxation, exchanging, finance and syndication. He also taught real estate finance at Germanna Community College.
Mr. Johnson was civically involved in the community serving as President of Rappahannock Big Brothers and Big Sisters, Chairman of the Spotsylvania Republican Party and President of the Fredericksburg Country Club. He currently serves as Finance Chairman for Virginia State Senator Bryce Reeves.
In 1977, Mr. Johnson formed Johnson Properties, Inc. and served as President and Chief Operating Officer. The company was primarily involved in the acquisition, development, management and sale of real estate for its own account. During this time, Johnson Properties, Inc. acquired or developed numerous properties that consisted of strip shopping centers, mini-warehouses, fast food restaurants, apartments, residential subdivisions, and convenience stores.
In 1984, Mr. Johnson joined the Reddington Group, a national real estate firm headquartered in Texas involved with the acquisition and syndication of large apartment complexes, shopping centers, and office buildings throughout the United States via private placements. He was Vice President of the Eastern Region and was responsible for broker/dealer relations, acquisition analysis, and equity funding for thirteen (13) states. Through 1989 he raised in excess of 75 million dollars in investor equity.
In 1990, Mr. Johnson rejoined Johnson & Glazebrook, Inc. and assisted in the transformation of the firm into Johnson & Glazebrook Commercial – the area's first full service commercial and investment asset management/brokerage company.
In 2000, Mr. Johnson formed Johnson Realty Advisors, Inc., a boutique advisory/brokerage/investment firm. Since then, JRA has facilitated hundreds of millions in brokerage transactions. Mr. Johnson was a partner in and assisted with the acquisition, entitlement, and development of Crossroads Station, an 800 acre mixed uses development, and Jackson Village, a mixed use project consisting of 1,200 multi-family units and 250,000 square feet of commercial space.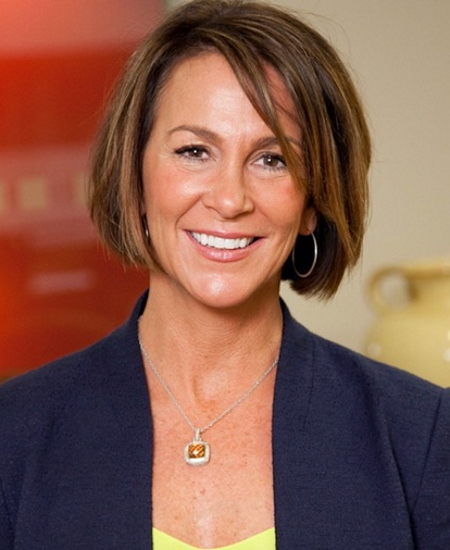 Heather Hagerman
Executive Vice President
Heather began her real estate career in Laguna Beach, California in 1991. After several years crafting her skills in the North Orange County market, Heather moved back to Fredericksburg, VA where she began work for Silver Company in 2005. Heather's role at Silver Company included land acquisition and procurement of commercial retail users. At this time, Heather hung her license with Coldwell Banker Elite (CBE) where she cultivated a strong and faithful clientele.
Heather worked at CBE for 16 years as an instrumental part of building a large team with several offices in the Greater Fredericksburg area. In 2022, Heather brought her talents to Johnson Realty Advisors, with the aim of joining a small, dedicated, and nimble team, focused on being better, not bigger. In the past 10 years, Heather has brokered over $215,000,000 in real estate transactions. Heather has held a vital role in notable projects in the Fredericksburg area including Liberty Place, Amelia Square, Virginia Oncology Care Facility, and many more.
Outside of work, Heather has led efforts at Big Brothers Big Sisters of Greater Fredericksburg, acting as a Past President and current Board Member. In 2016, Heather was appointed to serve on the Stafford County Economic Authority. In addition, Heather currently serves as a Trust Bank Advisory Board Member, SPCA Board of Directors, United Way Nominating Committee, and Stafford County Board of Equalization.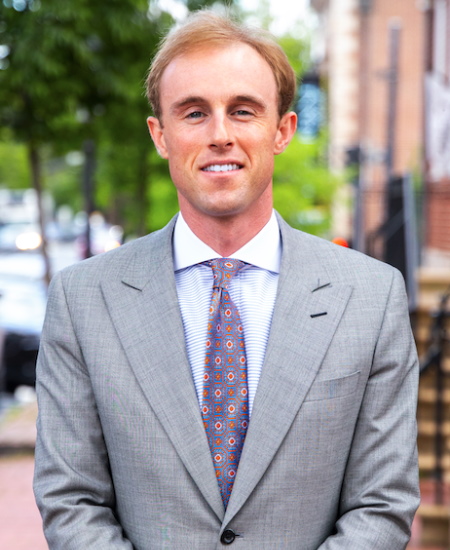 Fitzhugh Johnson III
Vice President
Fitzhugh Johnson III is a third generation Real Estate Professional. Fitzhugh's passion for real estate is driven and guided by the path paved by his grandfather, Orrick Fitzhugh Johnson Sr, 'Rick Johnson' and his father Orrick Fitzhugh Johnson Jr. 'Fitz Johnson'.
Fitzhugh founded Rick Rock Adventure Guides, an outdoor adventure program based in Newport Beach, CA. in 2016. After the sale of this business in 2020, Fitzhugh began work at Johnson Realty Advisors where he diligently sought to acquire the necessary skills to thrive in Real Estate. In that short time, Fitzhugh has brokered over $20,000,000 in commercial transactions, acquired 12 residential rental properties, and acquired a loyal client base.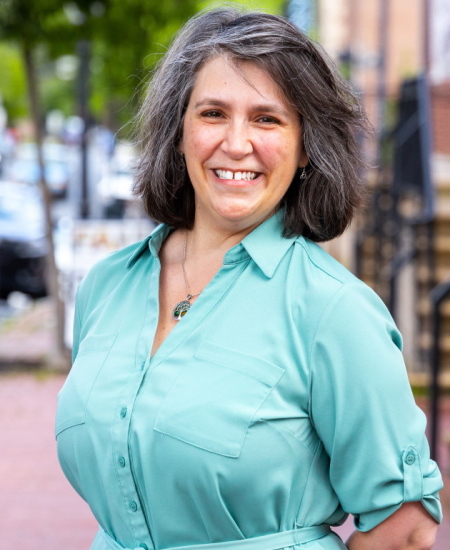 Bronwen Robinson
Office Manager
Bronwen Robinson joined the JRA Team in 2014 as the teams dedicated Office Manager. Though she is not a Fredericksburg native like the rest of the team, she moved to the area in 1994 and raised her family here. Besides keeping everything running at JRA, she is also active in the local Riverside Writers; mentors teen writers; helps her husband with his teen mentoring program, Teen Enrichment Network; and can often be seen walking downtown with friends.